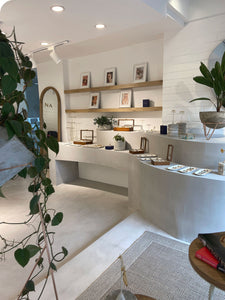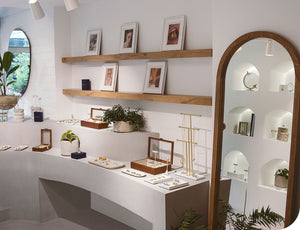 WE CONTINUE TO BUILD THE HISTORY
OF OUR BRAND
Fenomena was created in 2012 by its designer and CEO Alejandra Llano. Today she defines Fenomena´s jewelry as a mix of the modern and the classic (seeking for timeless pieces), where the emerald is the protagonist and plays a central role in the design.

The emerald has played a very relevant role in the image of her home country, Colombia. With this in mind, in 2015 Alejandra decided to explore and work with this stone, mainly in its rough state (Morralla), and since then has turned it into an essential part of the brand's DNA.

"We include the emerald in all our collections and use it with different techniques. It is always a challenge, due to the properties of the precious stone. The goal is to bring out an authentic, current jewel where the beauty of the stone is highlighted."
All jewelry is handmade in Colombia by local artisans.